Anchor Band 1994
Psalm 150 In Real Audio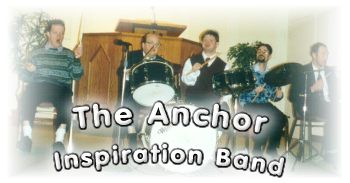 At the end of every annual Anchor Inspiration Band concert thus far, they have finished the evening with the playing and singing of Psalm 150 (Anglo Genevan Psalter).

It is a combined and joyful effort by everyone in the Band, with the audience and all the guest musicians participating.

Considering the fact that some of the musicians in the Band can do no better than hit two sticks together because of either mental and/or physical infirmities, the sound remains distinctly that of joyous praise to our Covenant God, and our Careful Creator.
Please Note: SpindleWorks does not have any official connection to any Reformed Churches or organizations.
Content is the sole responsibility of the site maintainer.